Dr. Anna Renier, MN Equine Veterinary Professional - DVM, DACVIM, CVSMT, FCoAC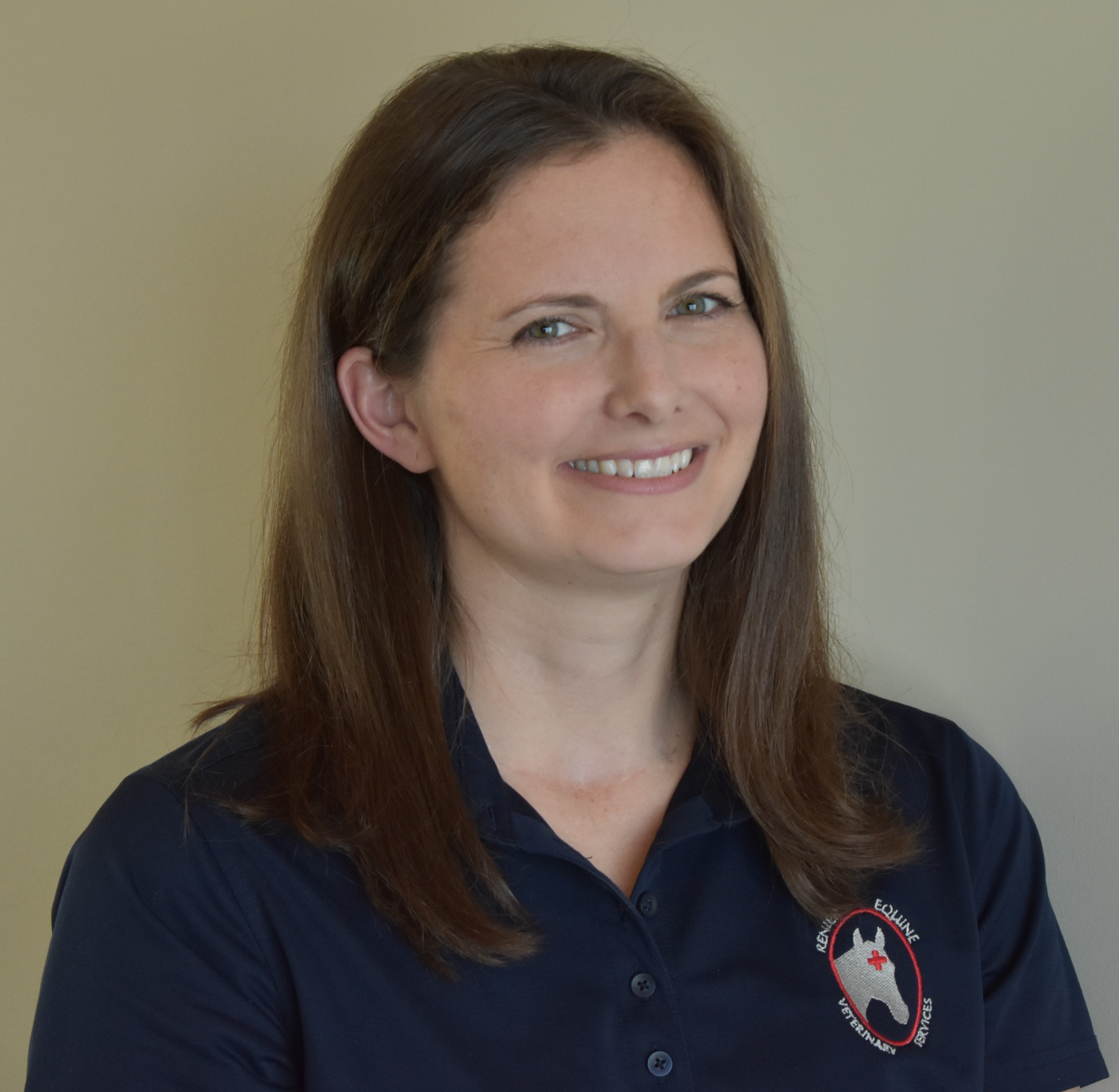 Dr. Renier is a Minnesota native who grew up riding horses on the Midwest hunter/jumper circuit. Caring for her equine partners lead her to pursue a career as an
equine veterinarian
. After attending Williams College where she earned a BA in Biology and in Psychology, Dr. Renier received her degree as a Doctor of Veterinary Medicine in 2008 from the Cummings School of Veterinary Medicine at Tufts University in Massachusetts. She then completed an internship at the Peterson-Smith Equine Hospital in Ocala, Florida, gaining experience in hospitalized surgical and internal medicine cases.
Dr. Renier was next accepted for a residency position in Large Animal Internal Medicine, Equine Emphasis, at the University of California, Davis. During this three-year residency program, Dr. Renier received specialty training in equine and large animal internal medicine case management in the hospital and on the farm. She received her Diplomate status from the American College of Veterinary Internal Medicine, Large Animal in 2012, permitting her to practice as a specialist in equine internal medicine.
After assisting with research at the University of Minnesota in Seasonal Pasture Myopathy from 2012-2013, Dr. Renier accepted a position as an associate veterinarian at a busy equine private practice in Pittsburgh, Pennsylvania. During her three years in Pennsylvania, Dr. Renier provided care to horses on the farm and in the hospital ranging from routine preventive care and performance evaluations to specialized, intensive medical care. In 2016, Dr. Renier chose to return to the Twin Cities to open her own equine veterinary practice, Renier Equine Veterinary Services.
She was trained and Certified in Veterinary Spinal Manipulative Therapy by the Healing Oasis Wellness Center and completed the certificate of competency provided by the College of Animal Chiropractors, becoming a Fellow of the CoAC (Mixed) in December of 2018.
In addition to maintaining her Diplomate status with the ACVIM, Dr. Renier is also a member of the American Association of Equine Practitioners, the Minnesota Association of Equine Practitioners, the American Veterinary Medical Association, and is a nationally accredited veterinarian with the USDA.